On this 6 hours tours, you'll be able to visit Yelapa or Quimixto (subject to weather conditions), then go to a unique snorkeling place and finally enjoy some time at a popular beach. It's hard to know what and how many types of animals will be spotted, but you might be able to spot the peculiar blue-footed booby (thought to inhabit only at the Galapagos Islands) as well as frigate bird, pelicans, herons and many other resident and migratory birds.
Once in the water, you'll observe many types of marine animals interacting with their natural environment: angelfish, sergeant majors, damsel fish, rainbow, gobies, eels, star fish, puffers, sea cucumbers, sea urchins, giant manta rays, and many more.
We meet at marina Vallarta, and then cruise our way to the south of the Bay to get to either Yelapa or Quimixto, depending on weather conditions.
Yelapa is a friendly small town, offering nice beach to relax, a charming labyrinth type town, and a beautiful waterfall, just 20 minutes away.
Yelapa
Inhabited by locals but also foreigners that came looking for a more relaxed environment, Yelapa offers eco lodges, small family owned shops and restaurants, many speak English and all are eagerly looking to help incoming amigos.  We will visit the waterfall, where you can swim and enjoy the generally cold water, take some pictures or just relax by marveling at the stream of water, and let yourself go by the soothing sound. If we cannot visit yelapa, we will go to Quimixto.
Quimixto
Qumixto is another peaceful beach town, with less activity than Yelapa. There town is smaller, but the beach is longer offering more area to relax. There is also a chance to visit a magnificent waterfall. To have this we would either hike of horseback ride. It's a tricky path approximately 2 miles inside. Definitely fun rides on horses that know exactly, how to get to the place. Once at the water fall, we will enjoy some swimming, and getting soaked by a powerful fall. Dive into the pool, some local kids will show you how to do this. A small restaurant is in place; we can order a few beverages and have a table for the group (price not included). After spending an hour or so, we will get back to the boat, the same way, and get to a snorkeling area to learn about the sea life and marvel at the beautiful creatures under the surface.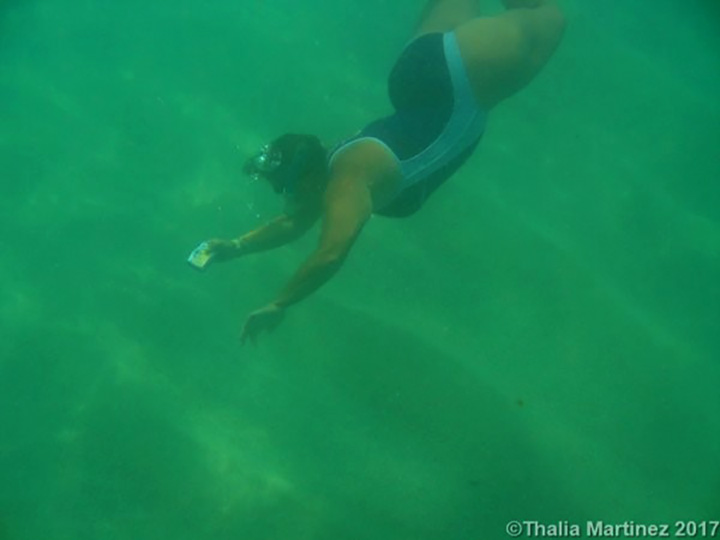 Then it's off to Las Animas, a very popular beach to the south of Bahia de Banderas. Here you'll find a variety of restaurant offering great food (mainly seafood, but some have other elements), a beautiful view to the bay and nice calmed water to swim and relax a bit. Do you need more adventure; you can rent a paddle board, a kayak, or a jet ski. Even get on a banana boat, or go to the Ecopark adventure, and more activities. All these are with an extra cost to be paid on premises. Either way, you cannot visit the south beaches and not try the locally made pays (cheese based with pecan / corn / chocolate/ coconut / banana / coffee…and more), a real delight.
After having lunch, we will return to the marine by boat.
Departure time: 9 am or 10 am
Cost:
Shared tour: 85 usd ADULT, 65 usd minor (5 to 11 years old)
Private tour: 510 usd per boat, up to 6 guests  / 630 usd per boat, up to 10 guests
Included: Snorkeling gear lending/ soft beverages / snacks.
Not included: lunch and beverages at the beach, personal expenses transportation by land, gratuities
Note: the shared tour requires a minimum of 5 guests (adult price) to guarantee the departure. If this is not met, those clients having a reservation will be entitled to request a refund or reschedule the activity.
Guides and boats are subject to availability, therefore a particular guide or boat is not guaranteed.
Book your tour now:
South Beach Sorkeling Adventure- Shared tour
South Beach Snorkeling adventure- Private tour (max 6 guests)
South beach snorkeling adventure- Private tour (7 to 10 guests)